"Volunteers are the only human beings on the face of the earth who reflect this nation's compassion, unselfish caring, patience, and just plain loving one another." -Erma Bombeck
Without our volunteers, the doors of Crossroads House would not be able to be open to serve our community.  Their selfless devotion and compassion are the main foundation of our comfort care mission.
Volunteering allows you to put love into action.  Each volunteer brings their own unique gifts, talents, and personality to the house, and they become family and friend to every resident that comes through our doors.  Our volunteers, along with our staff of nurses and aides, provide personal care and attend to the needs of residents, so family and friends can focus on their relationship with their loved ones.
Our greatest need is for volunteers who provide direct care to residents.  Experience is not necessary.  Volunteers go through an orientation program, followed by mentoring sessions, as well as partnered training with an experienced volunteer and member of our caregiving staff.  
The typical volunteer commitment is two to four hours, once a week or every other week.  Once at Crossroads House, many volunteers make a standing commitment to a particular day and time, quite often partnering with the same volunteer each week.
Volunteering is not limited to resident care.  We have several opportunities, in and outside of the house.  Office work, fundraising planning and organizing, gardening, landscaping, minor repairs, reading, singing, baking, seasonal help with shoveling and salting or raking and sweeping...the list of needs is long!
We encourage you to visit Crossroads House.  Take a tour or spend time shadowing a volunteer or staff member.  Complete our online application or pick one up at the house.  Filling out an application does not obligate you to commit to volunteering.
If you are interested in learning more about Crossroads House and want to explore the ways you can make a difference, contact Sara Brunner, our Coordinator of Volunteer Services.
585-343-3892 or email
sarabrunner@crossroadshouse.com
. 
Direct Resident Care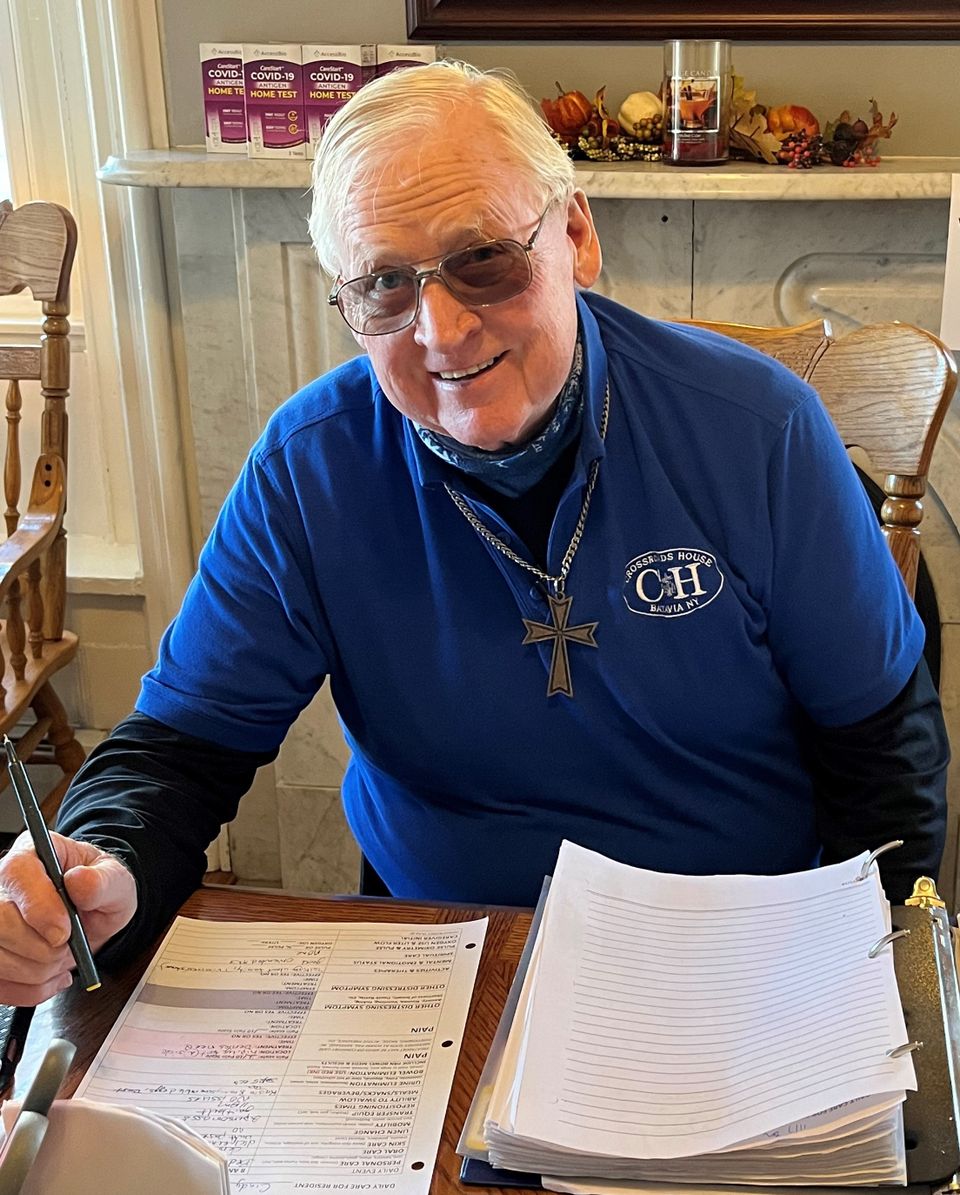 Direct Resident Care
Direct Resident Care Volunteers are crucial to the success of Crossroads House.  No experience necessary. Orientation, training, mentoring, and ongoing education are provided by experienced members of our team.

Resident Care Volunteers attend to:
*The daily care needs of residents, including personal care, meal preparation, administration of pre-measured medications, and assist with transferring and repositioning.
*The social and emotional support of the residents and their families.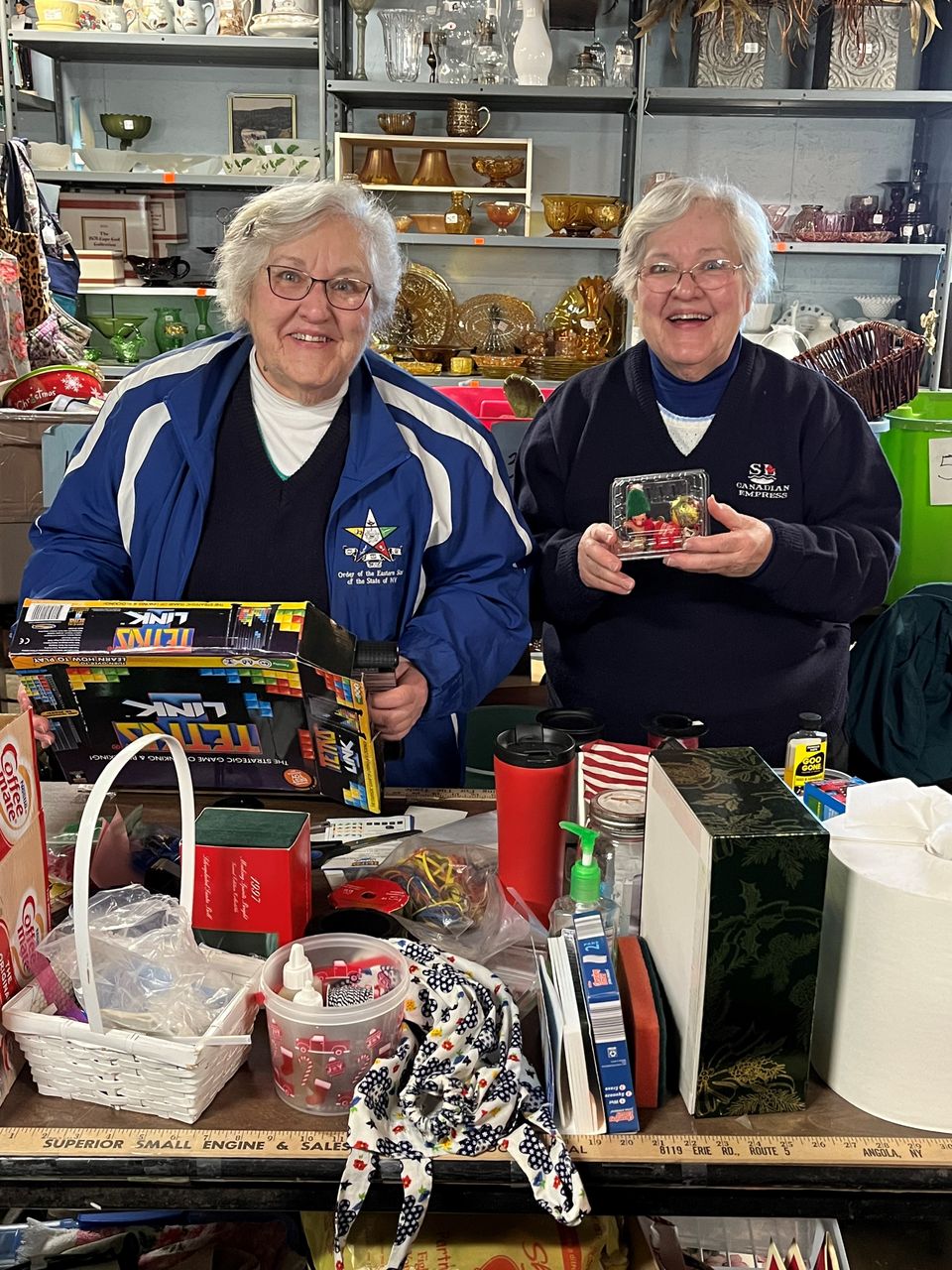 Office Work: Filing, copying, computer work, mailings and other various tasks are always needed that help to support our office staff.
Click the Volunteer Application above to begin your journey.

Fundraising: From planning to implementation, fundraising volunteers are always needed.
Click the Volunteer Application above to begin your journey.

Grounds Keeping: Why not help planting and maintaining our beautiful outdoor flower and memorial garden or assist with lawn care, Spring & Fall clean-ups and snow removal.
Click the Volunteer Application above to begin your journey.

Maintenance/Organizing/Cleaning: Like all homes, ours needs up-keep and TLC, so why not put your talents to good use helping others.
Click the Volunteer Application above to begin your journey.