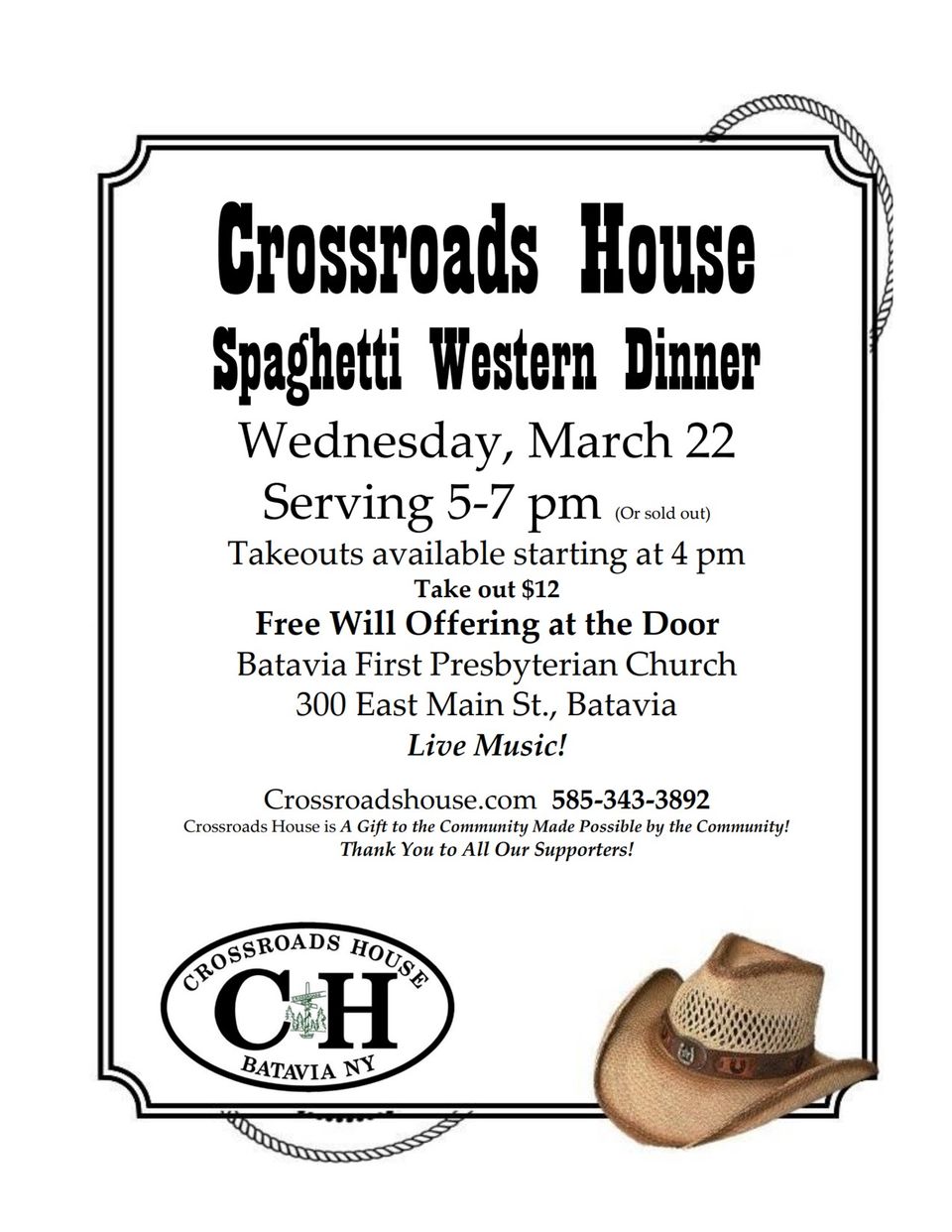 Grief & Loss Peer Support Group
When:
Where: Living Legacy Center of Crossroads House Located behind St James Episcopal Church. 409 E Main St, Batavia NY 14020
This is a six-week session designed to help those in need cope with the loss of a loved one.  To register, click on the Resources tab and Grief Support Group.
For all the latest information on upcoming fundraisers and events please check out our Facebook page! Thank you so much for supporting Crossroads House by attending, and donating to our fundraisers.

Like us on Facebook to stay up to date!